We will do everything with metal.
Professionally

.
Sheet metal laser cutting
We work on a Bystronic Bystar 4020 laser. It allows us to cut larger than standard formats, and thus faster and cheaper to get the same effects as on devices with smaller tables, and to cut larger dimensions.
We use the customer documentation in the form of Cad / Cam files or prepare the necessary documentation based on the provided drawings.
We cut out from 4000x2000mm formats with accuracy and repeatability equal to 0.05mm.
The most important technological data:
Nominal sheet size:
x=4000 mm
y=2000 mm
Cutting range:
x=4064 mm
y=2032 mm
z=170 mm
Maximum material weight:
1580 kg
Maximum material thickness:
Mild steel 20mm
Stainless Steel 12mm
Aluminium 8mm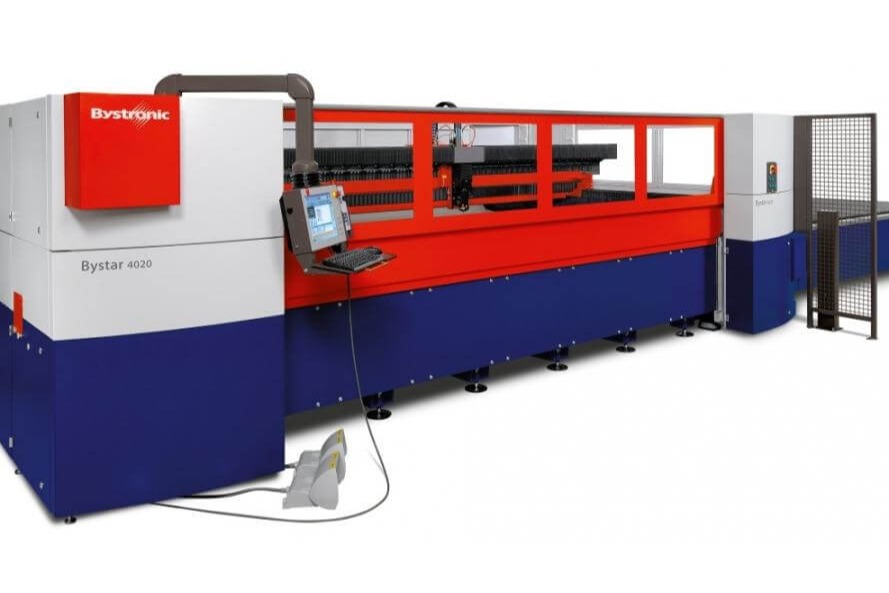 Precise CNC bending
SK cut performs for you a precise bending service based on the provided technological documentation or samples We make individual elements as well as serial production.
We bend mild steel, stainless steel and aluminum sheets
We guarantee:
Quality in 100% consistent with the customer's expectations
Punctuality, full flexibility
Low individual costs, agreed with the customer both in serial and single orders
Welding
Site under construction
Transport
Site under construction
Express services
Site under construction